Happy Summer to everyone! I hope that you all are enjoying your Summer and not getting too overheated! You may have noticed that I have been a bit MIA for the last month or so. I've been trying to spend more time with my kids and just really enjoy the Summer with them. We've really been having a good time just hanging out. But have no fear, once Summer is over, Modern Mama's will start posting regularly again. Many thanks to Killlashandra for holding down the fort for me. :)

While I've been playing hookey, I have started a new little venture: Blog Design. It started with a
new blog
I made for my family. Then a friend of mine started a
blog
and I immediately jumped at the chance to design one for her. As luck would have it, another friend started a
blog
and of course, pushy little me offered my services to design one for her. Then it hit me. I LOVE doing stuff like this, why don't I start offering my services to anyone who wants it. So with that,
Diana's Blog Designs
was born.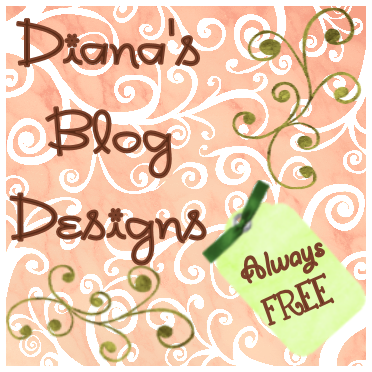 I will NEVER charge anyone to create a blog for them as the graphics and elements I use are from scrapbook kits that were designed for personal use. I can design a basic BLOGGER blog with either a 2 or 3 column layout.
So, if anyone is interested you can send an email to modern mama diana at hotmail dot com and put "Blog Design Request" in the subject area.



A little side note:

I do the blog designs in my free time so turn around time may be about a week or so but I will do my best to get them done sooner.